ADAA Fourth District: Kentucky, North Carolina, South Carolina, Tennessee
Watch for updates for the 2019 District CE Meeting!
Fun in Tennessee Summer Symposium
Hospitality: Friday, July 19, 2019: 7:30 PM - 10:00 PM: Johnathan's Grille Fairfield Inn and Suites, Hendersonville, TN
Education: Saturday, July 20, 2019: 6.5 CEUs, Vounteer State College, Gallatin, TN
Don't miss the opportunity for education and networking! Join us!
Complete the Registration form below!
ADAA 4th District Annual Continuing Education Program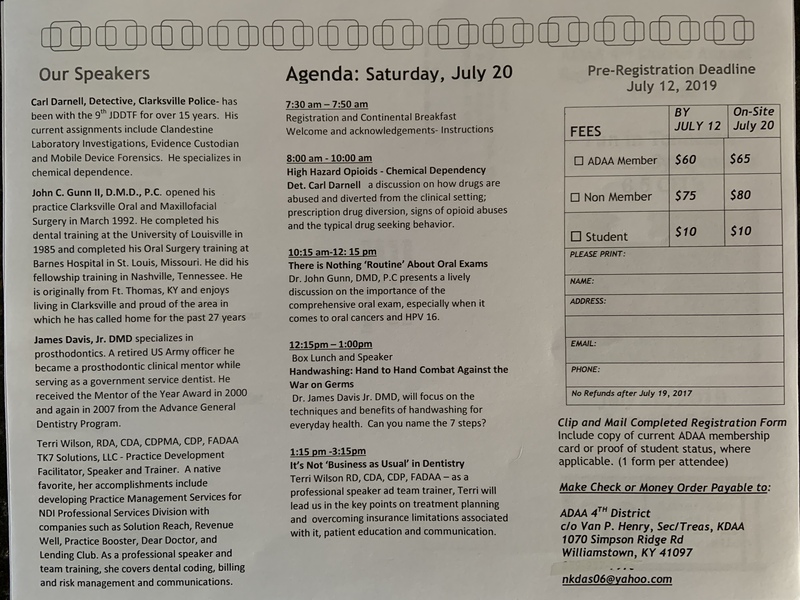 ****************Events**************

"Fun in Tennesee Summer Symposium"
Visit often! Registration form coming soon!